The Royals are celebrities in their own right, whether they like it or not, they are in the spotlight. With every engagement news from the British Royal family, people are thrown into a royal frenzy.
Take a look at these royal engagement rings that made fans excited.
Meghan, the Duchess of Sussex
What: A bespoke ring with a 6.5-carat diamond centre set on a yellow gold band with two round stones on both sides. The 2 diamonds on the sides came from Princess Diana's personal jewellery collection.
Who: Prince Harry proposed to actress Meghan Markle with the 3-stone ring which he personally designed. The main diamond was specifically sourced from Botswana and the supplementary stones were added as a tribute to her mother, Princess Diana.
How Much: This bespoke ring is estimated to be around $350,000
Eugenie, Princess of York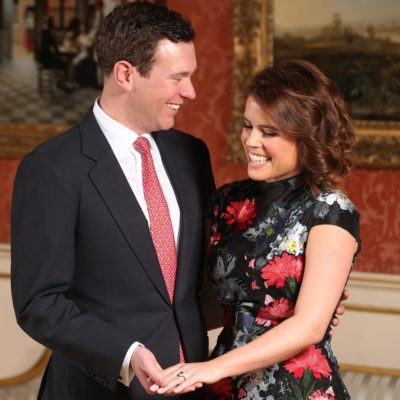 What: A humongous sparkler with the rare padparadscha sapphire set on a golden band. The centre stone is enclosed by 10 outstanding cut diamonds and further emphasised by 2 pear cut diamonds. This ring share a few similarities with her mom, Sarah Ferguson's own engagement ring.
Who: Princess Eugenie got engaged to her long-time boyfriend of 7 years, Jack Brooksbank – a wine merchant. Jack made his proposal a little differently by asking Princess Eugenie first and giving her the ring after they designed it together.
How Much: The massive ring is estimated by gemmologists to be around £100,000 in value.
Diana, Princess of Wales
What: Lady Diana's ring boasts of a 12-carat oval blue sapphire, surrounded by a halo of 14 diamonds. The Ceylon sapphire ring was set on an 18K white gold. Though it was not a custom-made engagement ring, its beauty is still beyond compare.
Who: Prince Charles proposed to Princess Diana without a ring and had her choose from a variety of rings.
How Much: Princess Diana's ring is estimated to be worth £28,500 when it was worn in 1981.
Catherine, the Duchess of Cambridge
What: Kate Middleton's ring is the same exact jewellery that Princess Diana wore. A 12-carat Ceylon sapphire enclosed by 14 diamonds with an 18K white gold as the band. It was slightly bigger for her so it was altered by placing small platinum rings inside to fit her ring finger.
Who: Prince William presented Kate Middleton with her mother's heirloom as a special tribute to Princess Diana.
How Much: The ring's value increased with time due to its beauty and history. It is now estimated to be worth around £300,000.
Queen Elizabeth II
What: A regal 3-carat "old cut" diamond ring in a traditional prong setting in a platinum band. The ring is made more beautiful by the 5 smaller diamonds on both shoulders.
Who: The engagement ring was designed by Prince Philip himself. He used the diamonds from a tiara, a family heirloom, owned by her mother Princess Alice of Greece.
How Much: The Queen's timeless ring is estimated to be worth £200,000.
Treat her like royalty.
Monty Adams is here to help you create or recreate the perfect engagement ring without breaking the bank. Book your appointment now.