The customisation route is one way to go when devising for that superb sparkler. Why settle for the ordinary when you can go beyond that and impress your future spouse?
Here are eight geeky bespoke engagement rings that caught our attention.
Sher-Locked Ring
If we are talking about geeky then this Sherlock inspired ring will surely make the cut. If your girl loves watching investigative or psych thrillers then proposing to her using this ring will surely be hit.
Starwars Inspired Ring
This ring is actually a wedding band designed by Homer Liwag for himself. But if your girl is a serious Starwars fan, you can take inspiration from this ring.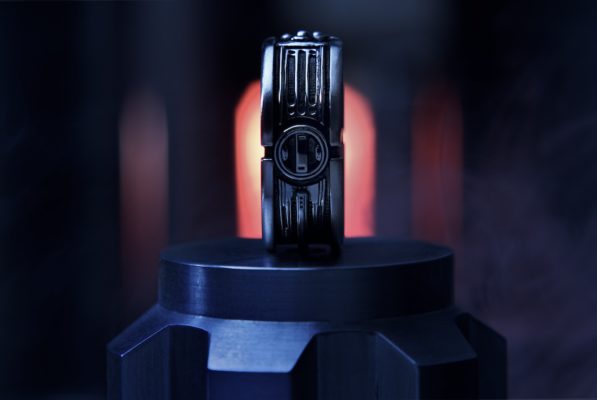 Indiana Jones "Whip" Ring
If you are one geeky guy and so is your girlfriend, follow in the footsteps of this man and design a ring inspired by her favourite film. Homer Liwag, the awesome guy who designed the Starwars ring has proposed with this "whipped" ring.
Lego Ring
A reminder of childhood, the Lego. This ring was actually voted as one of the ugliest rings in a social networking website, but when you closely look at it, the guy who thought of it is quite genius. It definitely won't look ugly for the someone who loves Lego so much.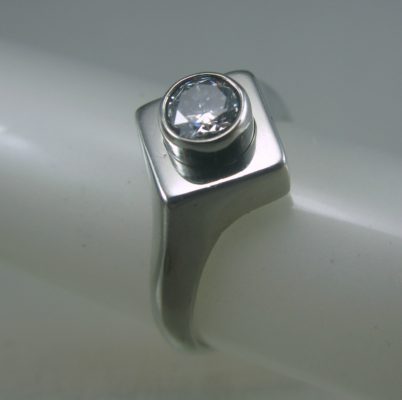 Stargate Ring and Box
Another unique ring is this one with the Stargate concept. Stargates don't exist in real life but who said you can't create your own gate? This engagement ring is one big collectible she will want for the rest of her life.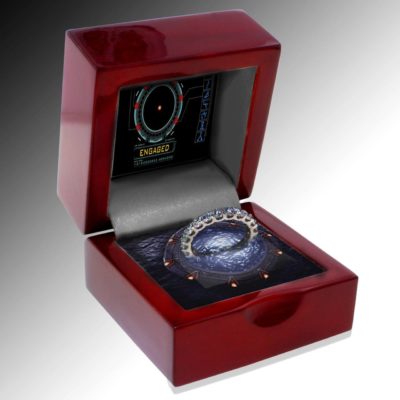 Little Mermaid Ring
Most girls grew up watching fairy tales and their favourite princesses getting their happily ever after. This ring is inspired by the Disney princess Ariel, from The Little Mermaid. Adorned with colourful stones and a gold mermaid embellishment, this band will surely make her say yes to a happily ever after with you.
Doctor Who "Tardis" Ring
Doctor Who who? Kidding aside, anyone who loves the Doctor Who series would definitely love to have a Tardis of their own. Gift her with a chance to travel the future with you with this Tardis inspired sapphire engagement ring.
PlayStation Engagement Ring
Are you a player? A video game player that is. If you and your girl love playing games together like this couple, take inspiration from them. With a PlayStation inspiration as his brainchild, the cool guy asked her girl to be his player 2 – for life.
If the rings above did not convince you enough, here is a list of reasons why bespoke is better.
Looking for engagement ring inspiration?
Monty Adams Jewellery Concierge will help you find the perfect engagement ring for her. We offer different services including ring customisations and remodelling. If you want a "tailored-fit" band for your wife-to-be, we can help you decide and plan according to your needs. Contact us today.