Looking for the perfect atmosphere to pop the question to the love of your life? Then browse through this list of the most romantic and scenic places to propose in Sydney. And don't forget to make the moment more memorable with a beautiful diamond engagement ring that reflects your beau's style and personality.

The Top of Sydney Harbour Bridge
If your partner is a thrill-seeker, the best place to propose in Sydney that will surely get her adrenaline pumping is none other than on top of Sydney Harbour Bridge. With a breathtaking view of the city and the clouds seemingly at arm's reach, this location will sure make for a memorable proposal.
Horse Riding in Centennial Park
If you're like to get a bit of country sun without venturing far from the city, Centennial Park is a good option. There's plenty to love about this place, especially if your partner loves being around nature. The atmosphere can be romantic and private, giving you plenty of opportunities to pop the question without drawing in too much attention (if you're the shy type).

The Star
Do you want to take a more traditional approach and pop the question over some delicious dinner and champagne? Then why not go to The Star. You get immediate access to a luxury hotel room afterwards. Or if you're in the mood for something more entertaining, they also have several bars for you and your partner to go to.
Wendy's Secret Garden
While not as secret as its name suggests, this garden is a local favourite for many, many couples. Alongside the beauty of the ferns, flowering lilies, and wooden carvings, you can propose to the love of your life surrounded by all the simple wonders of nature. The garden is a wonderful place for picnics or just laying on the grass. And it's a great get away, making you feel like you're in a completely different place.

Sydney Observatory
Assuming that your universe revolves around your partner, why not pop the question under the magic of the heavens? You'll have a telescope to see everything up there and increase the wow factor of the moment. It's a truly unique proposal experience in Sydney.
Sydney Harbour
If your partner loves being around water, you can arrange to get a speedboat for a leisurely or romantic cruise on Sydney's harbourside. Picture a beautiful sunset, a chilled wine bottle, and your partner snuggling close to you as you watch the final rays of light disappear. And then just before it does, you ask the big question. It will definitely be a moment to remember.
Lane Cove National Park
Another waterborne proposal idea is Lane Cove National Park. It's full of vintage charm, like rowing the boats down a river where you can get complete privacy and surrounded by nature. Especially if it's accompanied by a diamond engagement rings and glass of champagne.
Hidden in the Blue Mountains
Two and a half hours away from Sydney is the stunning natural environment of the Blue Mountains. There's just so much to do with your beau, from trekking to taking spectacular photographs. And when you finally reach the top, wait for your partner to take all the scenery in before asking the big question. The mix of emotions will be enough to send her love and surprise through the roof (or sky, in this case).
Bondi Beach at Sunrise
The magical sunrise that happens at Bondi is another fleeting moment you should make the most of. Proposal moments don't need to be fancy. Even something as simple as a beach proposal can be the most beautiful memory you'll ever create. You can set the beach with flower petals and candles, if it isn't too windy. And for the final ingredient, the diamond engagement ring Sydney. A beautiful proposal setting doesn't have to be expensive.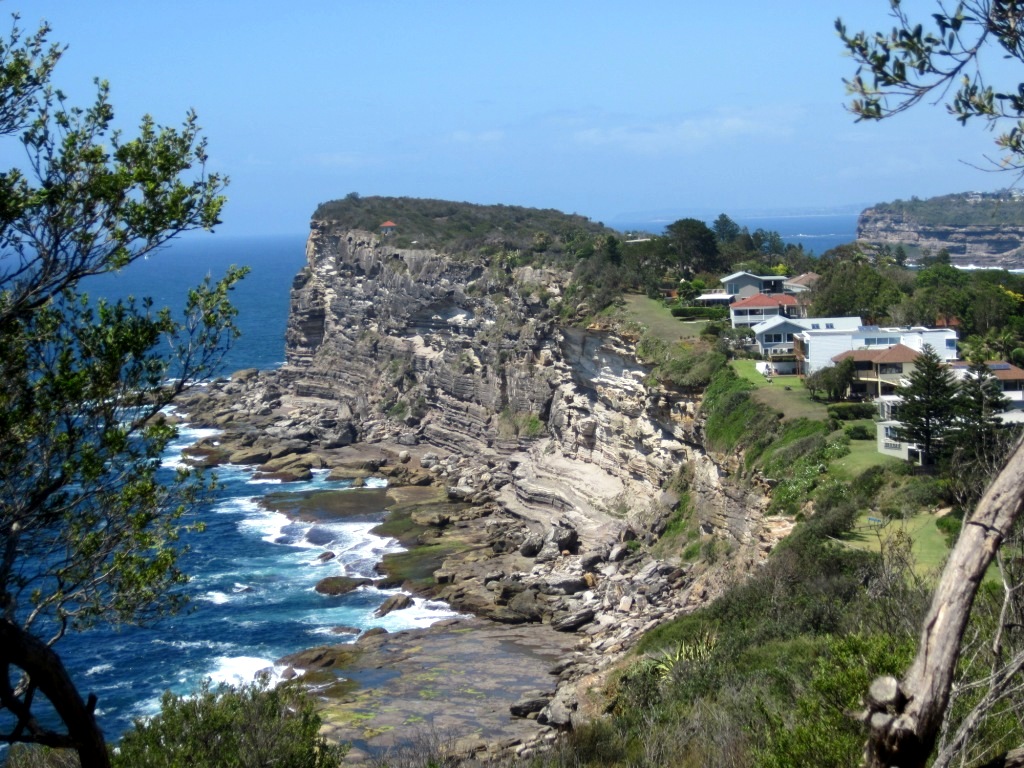 Bangalley Headland
The early morning sun of Bangalley Headland is a great starting point for a romantic proposal. Just make sure to hold on to your diamond engagement ring Sydney because you could be doing a lot of walking. Bring along a pack breakfast, or thermos of hot coffee and let the morning take its course. It's free, but a very romantic option if you're looking that's a bit closer to nature.
---
Want to take the next big step and ask your sweetheart for her hand?
You'll need the very best engagement ring for that. We have designed many pieces over the years, including engagement rings in Sydney, engagement rings Melbourne and Brisbane. Book an appointment with Monty Adams Jewellery Concierge today and let the expert take care of everything for you. Find the perfect ring for the perfect person.