"Will you marry me?" TV proposals that will forever give us the butterflies.
Romantic TV shows proposals come in different shapes and sizes, but they all have one thing in common – they make our hearts skip a beat.
It's very special when a TV couple you've been loving season after season gets engaged. No matter how simple or elaborate, they can make us reach for the tissues.
Here are 11 of the most memorable marriage proposals on TV.
Monica and Chandler (Friends)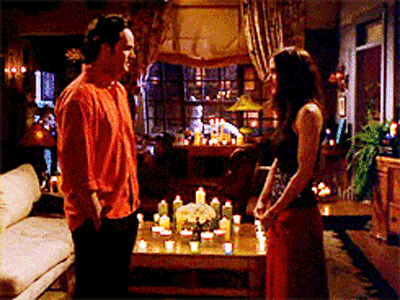 Women all over the world with the Type A personality rejoiced when Monica took the courage to ask Chandler the question in a room illuminated with dozens of candles. However, the most romantic part that got us all screaming was when Monica got too choked up and Chandler picked up where she left off. What followed are the sweetest moments in the history of romantic comedy.
Blair and Chuck (Gossip Girl)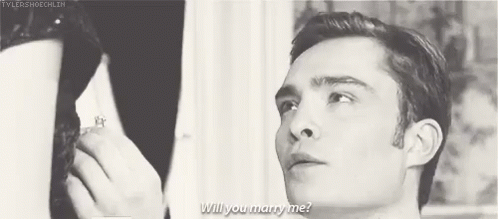 "Life with you could never be boring." Blair and Chuck were a complicated pair that won our hearts. Their on-screen relationship was on and off, but we knew deep in our hearts that they will get their happily ever after. The proposal was unexpected as it was in the midst of a crisis. And the best thing is, we didn't have to wait very long for the wedding as it all happened in one episode.
Barry and Iris (The Flash)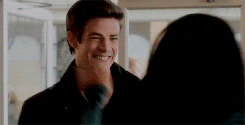 Being best friends since 10 years old is something that Iris and Barry shared, that's why this duo hesitated to take things to the next level. There were moments where we thought the future is bleak but love won eventually in Season 3.
Barry's proposal to Iris involved singing a song that says she'll always be his home. For a character with the speed superpower, he took his time for this very special moment. And when things couldn't get more romantic, Supergirl herself performed the same song on the couple's wedding day, which brings it to full circle!
Derek and Meredith (Grey's Anatomy)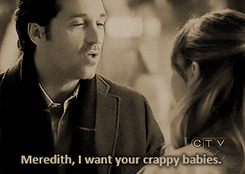 Some proposals are elaborate, some can be straightforward and simple, but nonetheless heartwarming and honest. Derek initially planned to propose to Meredith in a room full of roses but his plan fell through and it gave us one of the sweetest TV proposals we could ever ask. For his speech, Derek went through each save they did together. A very fitting proposal for a surgeon couple.
Jackson and April (Grey's Anatomy)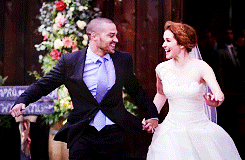 Although it won't probably happen in real life. Meredith got two proposals from two different men in a short span of episodes. After April was proposed with a flash mob which lead to her wedding, Jackson stood up to profess his love and what follows is a crazy, drama-packed two minutes. Props to Jackson for fighting in the name love!
Finn and Rachel (Glee)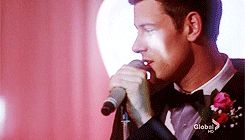 The musical couple treated their relationship like normal high schoolers did. A bit crazy, a bit immature. But their love was pure and true. The proposal was simply breathtaking as Rachel eventually said yes at the end of a romantic song-posal.
Cece and Schmidt (New Girl)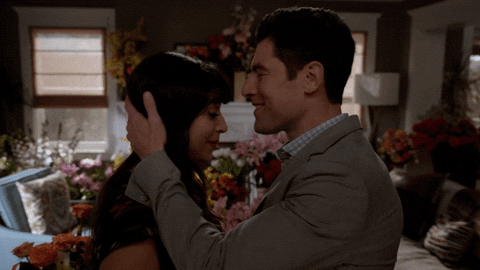 The New Girl fans were dying to hear Schmidt pop the question because the couple is the definition of perfect. When Cece came back from a mountain climbing trip, the two finally got engaged.
Leslie and Ben (Parks and Recreation)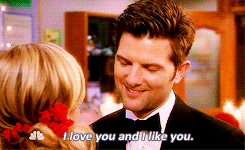 They are undoubtedly the cutest couple. From enemies to being madly and deeply in love with each other, our favourite Parks and recreation couple is #relationshipgoals. The perfect proposal starts off with Ben's heartfelt proposal that left Leslie's crying and insisting on remembering everything and taking forever to do so was absolutely cute.
Alex and Maggie (Supergirl)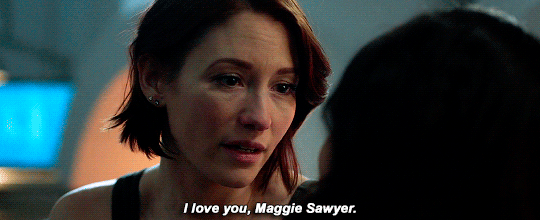 Alex didn't realize she's gay until she met Maggie Sawyer. Their love story is one of the most loved LGBT on-screen relationships there is. It's also one that some can only dream of. Alex's coming out is also one of the best storylines on TV. If you're a fan you know the two didn't actually get married, but the short and sweet proposal is still swoon-worthy.
Pam and Jim (The Office)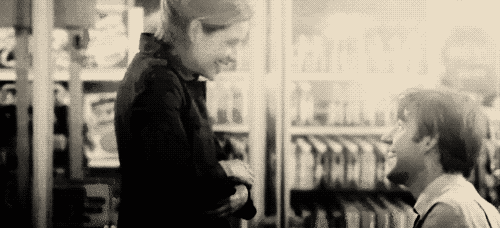 The hilarious show has some heartfelt moments too and at the top of the list is when Jim popped the question to Pam at a gasoline station just before the rain starts pouring. The rainshower just made the scene even more romantic!
Robin and Barney (How I Met Your Mother)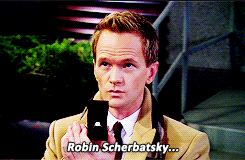 If you're a fan, you know that the lead character Barney is a notorious womanizer, but when Robin came into his life, that changed. The proposal is as straightforward as it gets. It happened on the rooftop, along with is the destruction of Barney's infamous playbook. It was honest and romantic it didn't take long before Robin said yes!
Ready to go down on one knee?
Let's help you find the perfect engagement ring that she'll say yes to. We are a personal jeweller based in Australia. We have designed many pieces over the years, including engagement rings in Sydney, Melbourne and Brisbane. Visit us or let us come to you. Make an appointment now.