Probably one of the scariest moments of your life is waiting to pop the big question to the love of your life. While we cannot predict whether the answer will be yes or no, we can predict that our unique collection of engagement rings in 2018 are dazzling enough to melt even the strongest of hearts.
At Monty Adams, we offer the most beautiful and unique engagement ring designs, which will make your fiancé's jaws drop to the floor. You do not need to worry about rushing from shop to shop trying to find the best engagement ring for your beautiful fiancé. Monty Adams brings the best collection of engagement rings right to your doorstep. Simply browse through the unique collection, pick the one you fall in love with, and purchase it for a surprisingly affordable price.
Here are some of the top trends for engagement rings this 2018 that you can look forward to:
Minimalistic
The phrase "less is more" is one of the most popular trends right now. This year you will see a lot of minimalistic designs for engagement rings. You can never go wrong with a simple solitaire. Matching a dazzling solitaire with a simple but beautiful gold, silver, platinum, or white gold band is a true classic. Win over the heart of your bride-to-be with timeless minimalistic design.
Oval diamonds
While most people opt for the round cut diamond designs for their engagement rings, oval cut diamonds are catching up. This kind of diamond cut is unique enough to stand out amongst the crowd. Plus it helps make your fingers look longer and slimmer too. Oval diamond cut rings will be one of the top trends for engagement rings this 2018.
Rose Gold
From iPhones, to nail colors, to hair colors, to cars, the trend of rose gold is one of the top trends for 2018. This soft color is feminine, subtle, stylish, and will make your loved one feel like a queen. You simply can't go wrong with a rose gold engagement ring.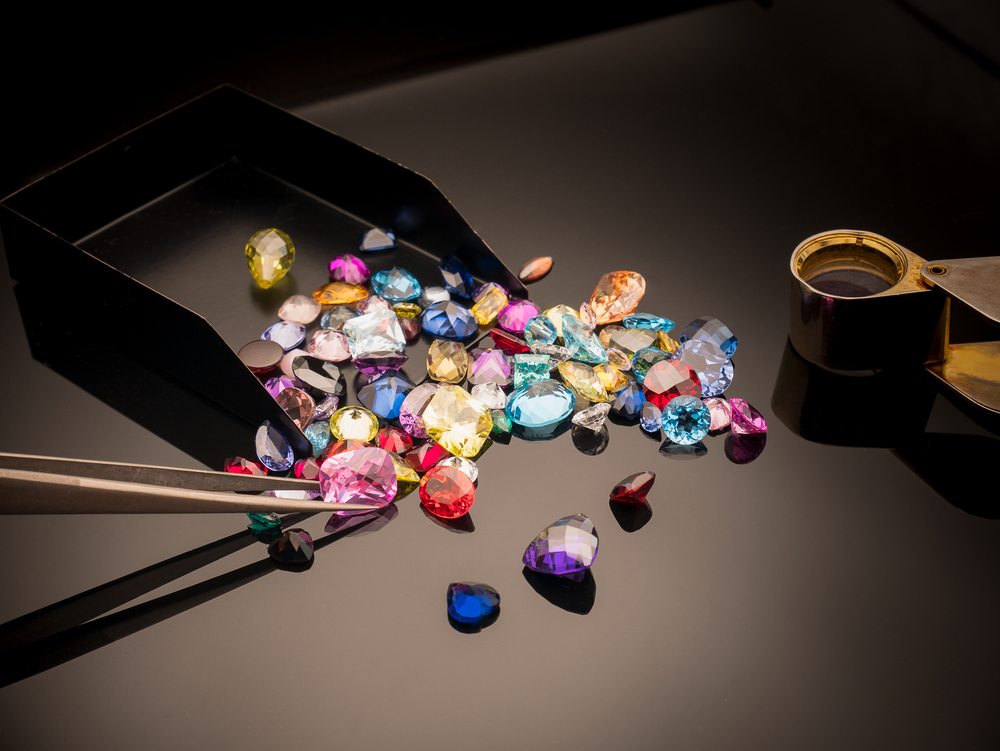 Colorful Diamonds
Everyone wants to be unique and stand out amongst the crowd. And what better way to show your love than to give a diamond in the shade of your love one's favorite color. Be it turquoise blue, royal blue, red, yellow or even black, like the iconic ring Carrie got in Sex and the City! People around you will turn to look twice at this dazzler of an engagement ring.
Open Rings
This piece features a ring which is not a complete circle, instead it is open with two stones on each end. The best part about this ring? You get to have two stones instead of one! Seems like a dream come true, right?
Halo Frame
This design of engagement rings is featured on many a Princess's hand in Disney movies. A beautiful, round cut diamond with a halo frame of little diamonds surrounding the ring—this engagement ring is just a stunner.
Three Stone Design
Inspired by royalty, the three stone ring design features one main diamond in the middle and two smaller diamonds on either side of it. This engagement ring design will be one of the most envied and most popular engagement ring designs of 2018. Make your soulmate feel like royalty with the three stone ring design.
Pear Cut Design
This kind of engagement ring design will make you both stand out amongst the crowd. And this ring is sure to be a stunner as onlookers gaze and wow at your amazing taste in engagement rings.
Ring Stacks
The ring stack design features two or three, or even more thin rings which have been stacked together to make one beautiful engagement ring design. You can either wear all of the rings together, or even wear them one at a time for a more subtle look. The variations you can create with this ring is what gives this engagement ring design its novelty, making it a popular design this 2018.
Enamel And Onyx
Give your traditional engagement ring a twist with an accented ring in enamel. If your partner is more active, you can choose black onyx for a more durable engagement ring. This little accent in your engagement ring is enough to make crowds turn twice.
---
Pop the big question in style with these popular new trends of 2018.