Create the perfect proposal moment with an engagement ring style Sydney that reflects everything that your partner is. From the fashion sense, personality, and symbolism, the right engagement ring style can make a lasting statement on your partner.
Whether she appreciates classic elegance, a modern flare, or minimalism, knowing the kind of ring your partner wants is crucial. Below is an engagement ring styles guide that you can use to determine what suits the love of your life best.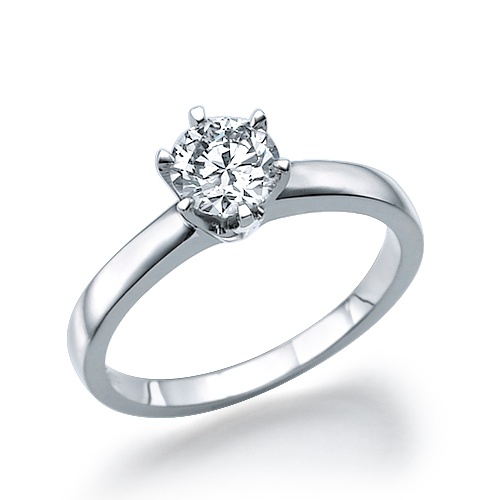 Solitaire Engagement Ring Style
With the Solitaire engagement ring style, you're saying 'you are my one and only.' A single stone is locked in place by a four or six prong setting. While the four prong setting allows more light into the rock, the six prong provides more security. The Solitaire engagement ring style Sydney is arguably the most popular, and it has been that way for a long time. With its classic look and beautiful symbolism, it's makes for a perfect choice for committed couples.
Halo Engagement Ring Style
Another engagement ring style Sydney that is seen quite frequently is the Halo. As smaller stones surround the centerpiece, the brilliance of the entire stone set is magnified. The beautiful play on light makes the Halo engagement ring a popular choice for women who want their rings to say 'Look at me!'
Three Stone Engagement Ring Style
Also known as "The Boston Ring", the Three Stone Engagement Ring Style is the perfect way to add a lot of sparkle to a ring but without the surrounding smaller stones. Symbolically, the Three Stone engagement ring style tells your partner that you accept everything about her: past, present, and future. It means complete acceptance of the kind of person your partner is and loving both her good and bad side. With three substantial stones, this engagement ring style Sydney is sure to delight the love of your life.
Engraved Engagement Ring Style
If you'd like a more classic look for your engagement ring, the Engraved engagement ring style is the one with the most vintage-inspired design. From scroll work to modern engraving designs, the design makes the ring a form of self-expression in and of itself. So, if you'd like an engagement ring that can match your personality to the T, engraved engagement rings are your top choice.
Side Stone Engagement Ring Style
Another style that's fit for women who want more sparkle in their lives is the Side Stone Engagement Ring Style Sydney. The metal band is encrusted with clusters of stones that beautifully complement the center stone. Although highly desired for its aesthetics, Side Stone engagement rings require additional care and are not generally suitable if you do a lot of manual work like gardening. This is why it's important to check engagement ring styles guide to discover the sensible choice for your partner.
---
Did you find this engagement ring styles guide useful? Do you still have some questions left unanswered? If so, book an appointment with us today and we'll help you decide which engagement ring style is perfect for your better half.